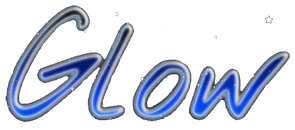 Caniches Miniatures Haute Qualité de toutes les couleurs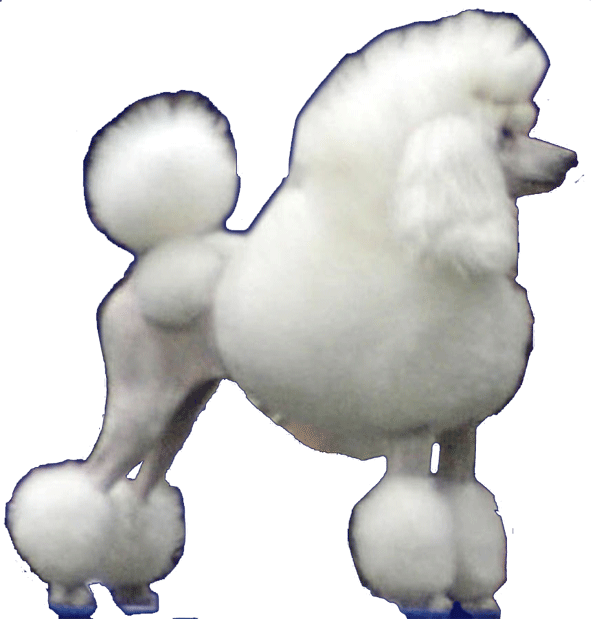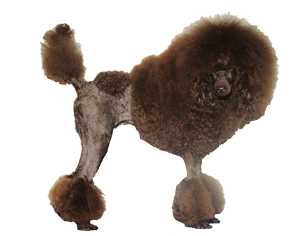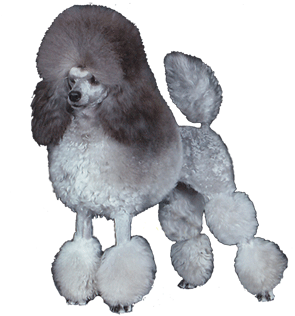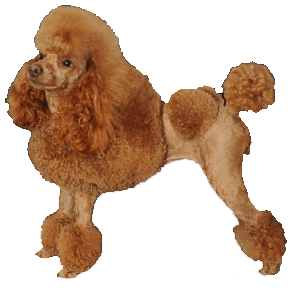 Special Items Made to Measure
Articles Spéciaux Fait sur Mesures
Special Items Made to Measure
Articles Spéciaux Fait au Mesure
ORDER NOW / COMMANDEZ MAINTEANT
I can sew and I started a line of clothing for specially
KOOL dogs.
I mean special because I keep on mind show coats,and the special needs of show dogs.
Our coats, underwear, collars, leggings and blankets can be made custom to your needs, taste, material and sizes. Prices may vary accordingly.
Let's start by taking the measurements of the dog:
A= Length of back
B= Lenght of Front leg
C= lenght of back leg
D= From collar to fist rib
E= around wider part of the paw
F= Around the widest part of the chest
G= Around waist
H= Around bigger part of the head
These are some satin collars neck protectors for show dogs.
I will need measurement H= Around the bigger part of the head.
When growing coat, we don't want to damage the precious neck hair on show dogs...
These collars are very attractive and work well on the long neck hair.
They can be made with a martingale style on chain or nylon. or just using a chocker chain for maximun security.
Page under construction
pour la version Française
I also make leg protectors for show dogs.
I will need measurement B= Length of Front leg from the elbow.
This is our new collection of doggy underwear.
I will need measurement G= Around the waist, plus from the waist under the legs until the anus.
When our females are on their season we need to protect the furnisher as well as them when we don't want any accidental breeding.
There are different models for boys and girls. For the miniature poodles, the price is around $25 each, plus shipping.
They are made with doubled material, sometimes it can be combined in different colors or materials, and decorated with lace. A feminine pad can be cut in half and stock to the needed area. They are adjustable and secured with Velcro.
This blue model is tied with ribbons on the sides. I find it fits very nice and looks attractive.
To make the coats, I need all the measurements...
I find them great for my poodles especially when there is new snow that sticks to their wool... I never let them go out with out them, and when I remove the coat their fur is nice and dry, which makes essier to take care after their walk or play time. If not used their coat is just a big snow ball and it gets the floor and funisher wet. It is easier and faster to dress them up, than to wait and dry them. If you do teh last their fur gets tangled as well.
Each coat is unique
They are made to the taste of the client.
The material can be bought by the client or supplied by me.
Some models have a belt, which I recommend for males to keep the coat snug to the body, and that way it does not get pee stains on the belly.
The coats for the females can be with longer under belly for added warmth.
They can be lined with satin (recommended for show coats) or with polar fleeze (for added warmth)
They are nicely finished with a hair guard on the zipper, and reinforced seems.
High Quality Miniature Poodles in all colours