High Quality Miniature Poodles in all colours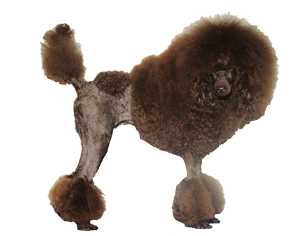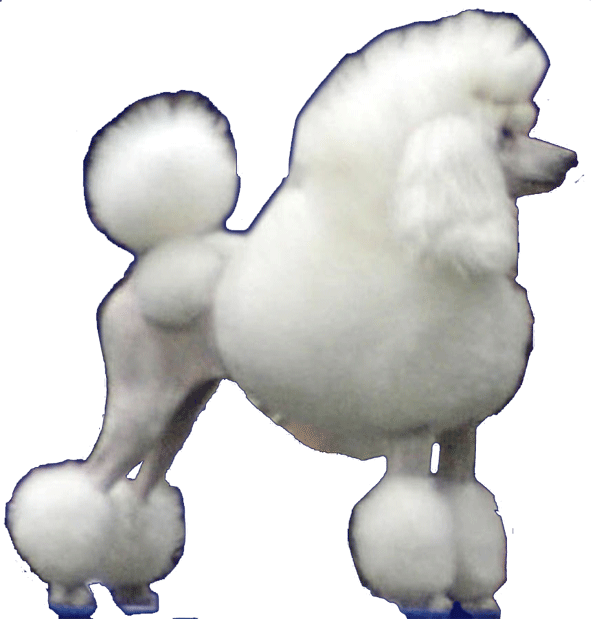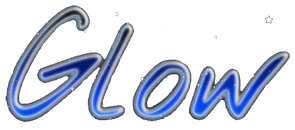 Caniches Miniatures Haute Qualité de toutes les couleurs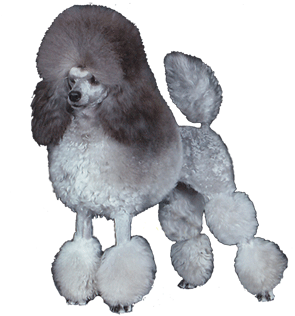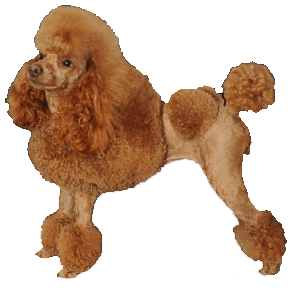 This is a special thanks for everyone that has given a loving home to my puppies.

We raise our puppies with love from day one, and as they grow they create memories, becoming part of our family.
Each one is an individual, each one is different, with their little comic expressions, with various personalities, with talents, with faults…
Those memories integrate them as part of our family and the older they get the more attached we are to them, dependent on us.
Just like with adopted children, we take pride of their accomplishments.
This is a special thanks to all the people who contributed with their comments.

Those comments arrived in a moment when I have been somehow depressed because I have been obliged to place some of my babies… those nice thoughts have lifted my spirit!
Avant d'assumer
Apprenez les faits
avant de juge
comprendre le pourquoi
Avant de blesser quelqu'un
ressentir
avant de parler
penser
Un merci tout spécial pour l'ensemble des personnes qui ont donné un foyer aimant à mes chiots.
Nos chiots sont élevés avec amour dès le premier jour. À mesure qu'ils grandissent ils créent des souvenirs et font partie de notre famille.
Chacun est unique, chacun est différent et chacun est spécial... Avec leurs petites expressions comiques, leur personnalité, leurs talents, et leurs défauts...
Ces souvenirs qui s'imprègnent dans notre famille, plus ils vieillissent, plus nous sommes attachés à eux, et plus ils sont dépendants de nous…
Tout comme les enfants adoptés, nous sommes fiers de ce qu'ils deviennent.
Un grand merci à toutes les personnes qui ont contribué en émettant leurs commentaires.
Ces attentions sont arrivées à une période plus difficile parce que j'ai été obligé de placer une partie de mes bébés plus âgés... ces belles pensées ont libéré mon esprit!
Happy People with
Happy Puppies
le gent est heureux avec leurs chiots
Out of Tinsel & Portos
Born July 18, 2014
Glow Mango Krüg
When we moved to Montreal we were looking for a puppy and wanted to get one from a reputable breeder. We did our homework and found raving reviews about Gloria (Poodles Glow). We are so happy and glad we found her as she lives up to what we heard. She is very sweet with her dogs and treats them so incredibly well, like they are her own babies. We didn't want to go to a "puppy mill" and she is the complete opposite -- she is very ethical in all that she does. Her dogs have plenty of agility play, are cuddled, are respected and just happy. That's why her dogs glow! In fact, she feeds her poodles better food than I feed myself! LOL.
We really wanted to get a dog for our son, Lucas, who has autism.
We noticed that he was very calm around dogs and built an emotional connection with them. That was our other impetus to get Mango, our very sweet pooch. ;)
Moving to a new province, Quebec, from BC was a big transition for all of us, especially with Lucas. Mango helped him when his days were not going so well. He has also taught Lucas more compassion and he was instrumental in our strategies with Lucas to help him in perspective taking ("How do you think Mango would feel if ..."). Lucas had a very difficult time expressing emotions and since Mango he actually tells me how much he loves me and hugs me. Of course other therapies have also helped but having Mango was a huge part of that.
If you are looking for a new family member I strongly recommend getting a puppy from Gloria. It will improve your life, guaranteed! :)
Judy Campardo
604-505-4556
Out of Clarita & König
Born May 11, 2012
Glow Shelby
We had made a reservation on a puppy from Glow a few month before his birth on mothers day. We had the first pick male and we fell in love from day one with Shelby.
He came to live with us when he was just 8 weeks old.
He was without a doubt the cutest thing we had ever laid eyes upon. So shy and sweet, he took to us right away just as we fell in love with him instantly. Now he is three years old and is part of our family.
From the beginning, he was so precious to us - always so playful and sweet. Shelby has a great personality: he is obedient, very clean and he is very easy to teach. His favorite thing of all is to play with his toys and to share them with us. He has a lot of energy and loves to run, jump and is always so happy to perform his tricks for us.
Everyone loves him and people always comment on how beautiful he is. Not to boast, but I totally agree with them. He's got such a cute face and his coat is silky soft and easy to maintain.
It's easy to see that Shelby does indeed come from quality breeding both in appearance and temperament.
Isabel, Jean-Remi and Lucas
now co-owners of
"Mivida Cyr Aramis" aka Alfie
Out of Tinsel & Nemo
Born July 13, 2015
Glow Athos Khrome
We met Gloria and Daniel by circumstances that brought us together this past June.
It was our destiny it seemed to meet this couple at this particular time as we had been neighbours for the past 7 years and we passed their home everyday to go to work.
We never new them until June but one day I noticed their garage door opened andI saw model planes in there. David flies model helicopters. The boys got together each week-end to fly their toy at the flying club.
I went to their home to see the new litter of silver puppies who had been born on July 13,2015. Needless to say,David and i fell in love with the 3 silvers immediately and we started to ask ourselves the question of would it be possible for us to make an addition to our family at this time.we had just sold our townhouse and rented a beautiful home in Ile Bizard 2 kms away from Gloria and Daniel as we love the area and living on the island.
We were invited for dinner one evening in August to Gloria and Daniel's home and after that evening David and I both knew that we had made 2 friends forever. We just seemed to have the same interests and views on life.
I decided after a week of deep thought to buy a silver poodle puppy and Gloria sold me, Barbara, the male puppy Athos Khrome. I brought him to his forever home in Ile Bizard on September 13,2015.
I plan to champion him in the future as he was the pick of the litter. Barbara and David have made true friends for life.
She is a fantastic breeder of poodles and goes above and beyond with her work.sha has found her true calling in life with her poodle breeding.
Barbara Wright
_ co-owners of "Glow Athos Khrome" aka Khrome
Out of Clarita & Mr. Mc-Cloud
Born June 2, 2013
Glow Paris of Troy
After more than a year looking for a miniature poodle, it became clear to us that the breeder was the most important link. Many e-mails and phone calls later, we committed to Gloria for her love of poodles and customer service. We had a few false starts as we wanted initially a very small silver miniature, but we ended up with a big white miniature; Paris of Troy/Glow , son of Claire de Luna and Mr. Mc Cloud. We nickname him Paree, the French pronunciation of our second home.

We picked him up at 10 weeks, he was already crate trained, and we had no sleepless nights! Gloria gave us invaluable support and spent many hours on the p[hone with us during the first few months. We became very good friends with Gloria ( and her husband Daniel..beautiful family) and every time we visit Montreal, we make it a point to stop by to chat. Gloria has always been available to help us with the many questions new dog owners will have, including the very many stupid questions that she will still take all the time to discuss with you.

Of course her dogs are the healthiest; our Paris's visits to the vet are a breeze...he exceeds all the key metrics for his age . It will be two years soon with our beautiful boy, and we have had zero health issues. We give him great care, and he is a top performer at obedience and rally school; but that is why you want a miniature poodle...they are so smart.

We are always thinking of getting a second one, and no doubt when we do, it will be one of Gloria's babies; we truly believe that the breeder is the most important link in making this huge commitment to add to your family.
Dorota and Gilles
Out of Clarita & Mr. Mc-Cloud
Born June 2, 2013
Glow Bingo
We adopted Our miniature from Poodles Glow and our experience was phenomenal.
Our beautiful miniature poodle was well taken care of until we took possession of him .
It is clear that He came from a loving environment from beautiful champion parents.
With all of Gloria's expertise we felt very comfortable to call Gloria with any questions we had about our puppy.
Helen and Gabrielle


Out of Clarita & König
Born May 11, 2012
Glow Nacho
"I am lucky to have had one of Gloria's dogs recently come into my life.
Ty has a sparkling personality and a coat to match!
He's athletic on the agility field and has an inquisitive mind, being keen to learn new things.
Gloria loves to share her passion for poodles, and the dedication she has for the health and well-being of dog and man alike, is self-evident in the excellent quality of her dogs.
Mary Anne
Out of Clarita & König
Born May 11, 2012
Glow Maisie
I had wanted a dog for a long time before deciding that it was the right point in my life and that I had enough time to dedicate to training and loving a dog the way a dog needs. I also knew from experience that I was going to get a dog from a breeder. For me, temperament of a dog and getting a dog from a compassionate breeder who loves their dogs was really key for me. As an asthmatic, I was quite limited in the breed I could get and after much research I found that a poodle was the best fit for me.
I came across Glow Poodle website after much research and many calls to other poodle breeders. I decided to contact them. Immediately I could see that the tone and responses to my emails were much different when communicating with Gloria (the owner of Glow Poodles).
I had asked other breeders to go and visit the mother and father of the puppies I would be getting. They all denied the request and asked that I simply put myself in the waiting list and that I could visit when the puppies were born.
Through research I learned the top things to consider in choosing a breeder are: to visit the breeder to see the living conditions, how compassionate the breeders are, and most importantly how happy the dogs are. I had read that any breeder that doesn't let you visit, you should cross off the list. I was beginning to lose hope that I would find a reputable breeder for me....that is until Glow came along. What I loved was how Gloria was asking me questions about my lifestyle to make sure that I had the type of life to support and nurture a dog, and not just for selfish reasons. This showed me she was the right fit for me because she really cared.
Gloria wanted me to come to her home to visit with her dogs and was in fact thrilled. So I made my way there with my parents. We instantly connected with Gloria's poodles and they were jumping with joy, each fighting with us for more affection. I had never been much around poodles and instantly fell in love with these dogs. This was not just a breeder, Gloria is a compassionate woman with a true love for her poodles who are family, literally.
I wanted to make sure that I had no allergies or asthma issues around the breed so Gloria invited me a few times to her home for a few hours to see if I had any reactions. I was allergy free around the dogs and my love only grew for them. It wasn't too long after that that I signed up for a puppy. I even got to meet the mom and dad of my future puppy.
Gloria kept me posted from the time Clarita got pregnant until she gave birth. I was there the next day and that was there that I met our princess, Maisie.
I went back visit every week until I could bring Maisie home and I could see Maisie with her brothers playing along the way.
The day we brought Maisie home Gloria threw a BBQ, a going away party for the new parents and our pups. It sounds hard to believe but this is the extent of how much Gloria loves all her dogs. When I brought Maisie home for the fist time I could tell she was already somewhat potty trained, it was such a nice treat not to have to start from scratch!
Glow Poodles is not just a breeder its a reputable one that really takes care of their animals. Gloria also makes sure that the females only get pregnant once a year so they can still enjoy a fun, doggy life, this is great for their quality of life.
We are so happy that we met Gloria because if it weren't for her we would not have our Maisie.
Everyone who meets Maisie is astonished by how wonderful and lively she is. She has such a great temperament and loves to cuddle all the time. I truly believe Maisie is so loving because her parents grew up in a loving and positive environment.
Petra
Out of Joya and Aris
Born March 31, 2014
Glow Silver Bo
and
Out of Lady in Red & Rodger
Born August 16, 2014
Glow Autumn Blaze
My husband and I adopted our first CKC poodle from Glow Miniature Poodles in May 2014.
He is a silver boy that we named Bo. We were so happy with our first boy that we got a second puppy in October 2014, a red one this time and named him Blaze.
These dogs have amazing personalities, they bonded quickly with us and with each other, are quick learners, healthy, playful and are all around the best poodles we've ever had.
Even our veterinarian has commented on the quality of our 2 dogs.
Gloria puts a lot of time and energy and love in providing exceptional quality poodles. She took the time to explain how she cares for her poodles and provided us with their complete background.
We highly recommend Glow Miniature poodles to all who want exceptional puppies.
Leo and Liette
Out of Lady in Red & Rodger
Born August 16, 2014
Glow Clea Our Sweet Heart
It is January and Clea has reached 15" and is 12.8 pounds!
We live in Mayne. She loves the snow and the beach.
Clea is the most amazing puppy we have ever had...
We have raised puppies for Guiding Eyes for the Blind and have raised many family pets. Clea is by far the most intelligent!
Her ability to always think through a new situation speaks to Gloria's dedication. This ability allows her to adjust to new surroundings without becoming shy or nervous. Crate training and house training were a breeze."
Lou and Audrey
Out of Lady in Red & Rodger
Born August 16, 2014
Glow Sweet Autumn Melodi
Thank you for my "MELODI" of love!
She's very affectionate and smart.
Great colour, great personality, great breeder!
Rena and Sammy Mazor
Out of Tequila & Stardust
January 31st, 2011
Glow Coco De Lila
We adopted Lila when she was 3 months from Gloria, she is now 3 years old. She was such a good puppy, I remember her sleeping quietly in the crate and being housebroken right from the start. Lila is a wonderful, warm, affectionate, smart, healthy and obedient dog. When Lila joined our home we also had another miniature poodle, Daisy, who she adores and they have become great companions. We are so thrilled to have Lila as a member of our family!

Gloria has always been wonderful and supportive with both Lila & Daisy. When you adopt a dog from Gloria the relationship does not end there, she truly is compassionate, nurturing and cares deeply for all her dogs. She has always gone beyond my expectations, I can't count the numerous times I have called her with questions about Lila's health, food, training or grooming. Gloria has always and continues to happily advise or help me with both dogs. She also grooms our dogs regularly and puts in a lot of effort to ensure that they not only look good but that their health needs are taken care.
I would highly and confidently recommend adopting a dog from Gloria as you will be assured of a top quality dog with ongoing support from her. Thank you Gloria for being such a wonderful, responsible and compassionate dog breeder!
Best Regards,
Lucy Arnaldo
Out of Tinsel & Portos
Born July 19, 2014
Glow Moët Bentley
We met Gloria in august of 2014 after finding her website. The truth is we were not really looking to bring a puppy into our family at that time but we were looking at websites as a way to help relieve some of the extreme pain we were feeling after we had to put our beloved toy poodle, Leo, to sleep in June. Leo wasn't even 3 years old but suffered from a rare neurological disorder that was never going to get better and it degenerated quite quickly and all the medication and painkillers were not completely relieving him of his pain. We made the impossible but necessary decision to set him free but in the process we created heartache for us that seemingly will never go away. We were devastated and heartbroken.

Then.....we met Gloria! She invited us over to her home and we were quickly surrounded by poodles everywhere! Jumping poodles and dancing poodles made us laugh and cry at the same time and we knew that Leo was looking down on us and telling is to be happy again and to share our hearts with another puppy!

We saw 2 beautiful puppies from Tinsel and I liked one and my daughter liked the other....we had a problem! They were both beautiful and it was obvious that Gloria took such good care and pride in both of them that it wouldn't matter which puppy we chose..either one would be a great pet. I committed to one of the puppies right then and there....a big surprise for me and an even bigger surprise for my daughter! I couldn't resist!

We visited the puppies every weekend for 6 weeks and Gloria was always so gracious and welcoming to us. We brought our Bentley home on September 14,2014 and he is now officially a member of the family! He is a beautiful and loving puppy and we although our Leo is still always on our minds and in our hearts we are so happy to share our home and love with our new baby!

I would highly recommend Gloria if anyone is considering sharing their lives with a pet. It is obvious how much she loves and cares for her poodles and she is always available for questions and advice. We know we made the right decision.
Sharon and Hailey
Out of König and Suzie
Born Aug. 15 2015
Glow Argent Tina
"My daughter and I recently got a poodle from Gloria/Glow Miniature Poodles.
We are very happy with her as she is a sweet, lively, healthy and intelligent puppy.
The breeder was very helpful throughout the adoption, and clearly knowledgeable and caring about her dogs.
They come from a healthy, happy home and make lovely pets.
We are lucky to have our puppy Tina in our home now.
We laugh a lot with her!
Sonia"
Produit par König et Suzie
nee le 15 Août 2014
Glow Argent Tina
« Ma fille et moi avons récemment adopté notre caniche de Gloria / Glow Miniature Poodles.
Nous sommes très heureuses avec elle car elle est un chiot douce, vive, saine et intelligente.
L'éleveur était très serviable tout au long de l'adoption, et clairement bien informée et bienveillante sur ses chiens.
Ils viennent, d'une maison saine et heureuse et font de très beaux animaux de compagnie.
Nous sommes chanceuses d'avoir notre chiot Tina chez nous maintenant.
Nous rions beaucoup avec elle!
Sonia »