High Quality Miniature Poodles in all colours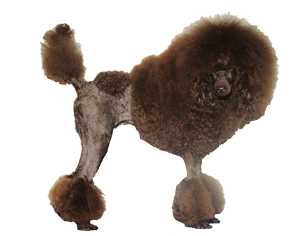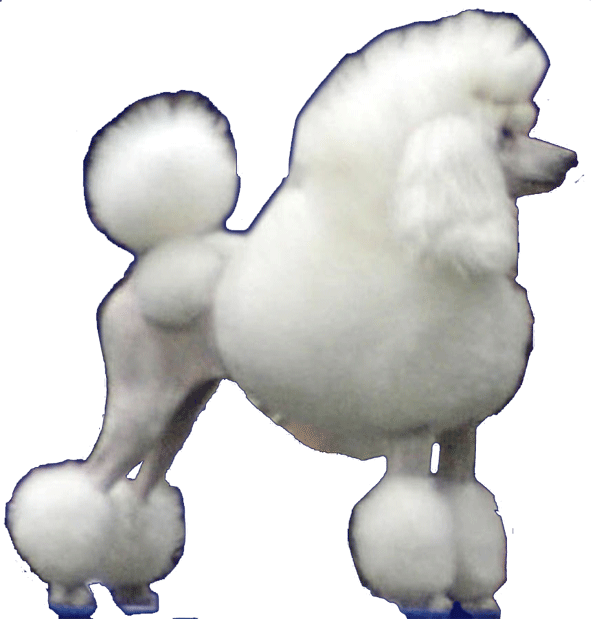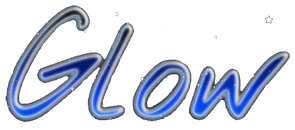 Caniches Miniatures Haute Qualité de toutes les couleurs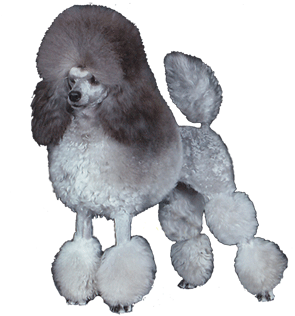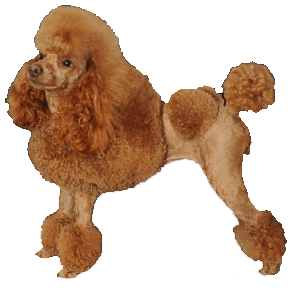 GCH Ch . Glow Sir Pierre Frenchie Pompey
Health Testing:
DNA Analysis Neogen # C0935676
He has a test called optimal Selection and he came out great!
Red 4 test for PRA clear Accession # 17-530
PRCD Mutation= Normal_ PO-P4-77/11M-PI
Degenerative Myelopathy Test = normal_ PO-DM-1180/11M-PI
Osteochondrodysplasia/ Dwarism = Normal _ PO-OC-190/11M-PI
CERF 2016 = Normal_PO-EYE3008/9M-PI
For all dogs pedigree, titles, talents, and health testing go to main page of our dogs /nos chiens
From the first breeding of my GCH, Glow Blanca Nieves, 4 puppies were born: 2 males and 2 Females.
They were all really good looking puppies like their parents.
"GCH. Logos Raise a Glass" aka Aiden is a remarcable good looking stud! as you can see at the left of this picture.
Thank you Linda Grossman for letting me use him on my line.
Puppies were evaluated at 8 weeks.
Pompey was selected as the pick of the litter male by my handler Jennifer Carr.
Jodie was a very serious buyer and wanted to take him to the best handlers to offer him a show career. Then we decided to ship him to Pensilvania where he lives with Jodie Rogisnky.
They are very dedicated dog parents :-) and they spoil Pompey rotten!
Glow Sir Pierre Frenchy Pompey, Shown by Paul Class at Macungie, PA Lehigh Valley Kennel Club. Winning his first point.
On following shows he surprised everyone with 5 Mayor wins. every show he competed he scored! He is quite amazing <3
Pompey has made Pennsylvania his perma-nent home with Jodie Roginsky.
He loves performing in the ring and moves around effortlessly. He is well bal-anced, and even though he has a natural tail, his long neck makes him look very square and proportionate.
His stunning coat, great pigmentation and dense body is well liked by judges.
Pompey is a very special little boy, intelligent and loves interaction.
He is highly competitive at ring side and bonds well with his handlers . He got 3 mayors on one week-end on his second show at only 8 months of age. and 2 more mayor on the following show completing his AKC Champinship at 9 month of age.
He is starting to count towards his GCH points.
Jodie and I are very proud of this puppy and aspire to continue campaigning him until he is a GCH like his parents.