High Quality Miniature Poodles in all colours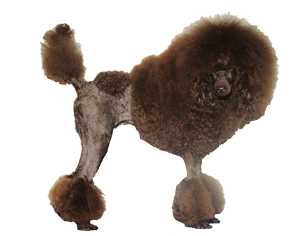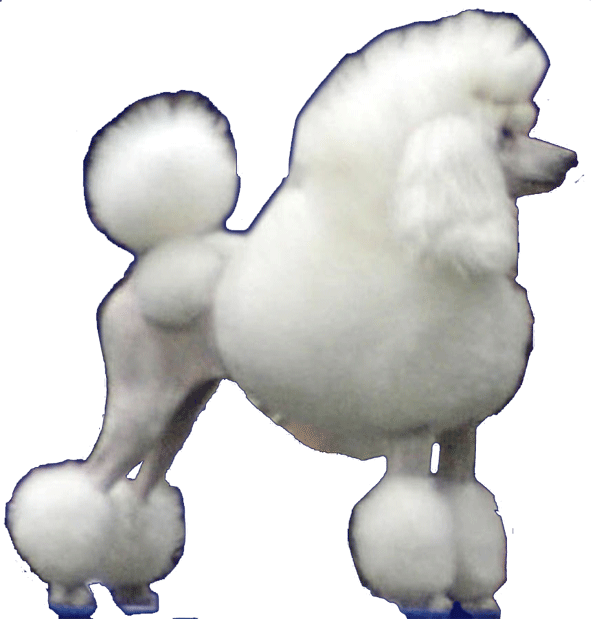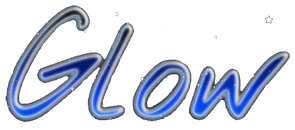 Caniches Miniatures Haute Qualité de toutes les couleurs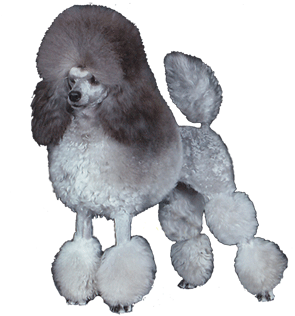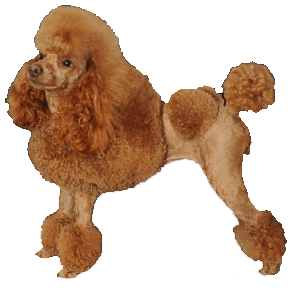 AM & CAN Ch."Assa's Willy Wonka Glow Factory" Aka Willy
Née le 28 de Décembre 2015
pour la version Française.
Willy was born
December 28th, 2015
i had a hard time to find a nice brown male with good health testing here in Canada.
I ended up sending Baci to the USA for breedingfor teh first time to a black.
Therefore, and I opted to get my own for future breedings...
I was impressed with the brown puppy from Ann larsen that Jenn was showing teh same year as Neige. and i followed the progress of her fist litter.
After careful evaluation of the health testing of the parents, i decided to get the one Jenn Carr told me was a good show prospect. When i brought him home he was 4 month old and he blended very well with the rest of my pack...
Wow! was she ever right!
He is not only very beautiful!
He got in only two week-ends 8 points! but he has the most amazing personlity...
When Willy was only 5 month we went to a show in Quebec just to get him used to the show atmosphere.
We were lucky and a nice gentleman Libére Renaud took some stunning pictures.
For all dogs pedigree, titles, talents, and health testing go to main page of our dogs /nos chiens
Health tests
Optigen: PRA "A", accessio # 16-4409 = Normal
CERF 2016 = normal
Preliminary hips and patellas = normal by vet certification
See VHL DNA at the end of this page
Willy Woka went for the first show at exactly 6 month of age.
He was competing with his own brothers, and they were sharing the points evenly, which meanst that Anne bred a very consisten litter of show dogs.
I two weeks ends he made 8 points...
He even seems to have a sense of humeor and he smiles...
Canadian Championship
Willy Wonka has the most wonderful character.
He gets along with all my dogs, plays with the puppies, he is a real clown, and he even smiles.
Willy was shown by Jennifer Carr and in 4 weekends he made the Canadian championship, like his brothers that were competing side to side . They are all very consistent in beauty and build.
I thank Anne Karin Larsen for trusting me this magnificent stud . He is a great adittion to my breeding line.
Willy still measures 15" at the withers and he weights about 22 pounds.
American Championship
Willy Wonka is becoming very famous!
He is been shown profesionally by
by Allie Cowie Hardy in the USA.
He already got 2 majors at Ann Arbor he beat a special getting Best of Breed!
​
I'm so very proud of our handsome boy, and he is a pleasure to live with.
He is a real clown! Full of energy and love !
He loves our puppies and they often sleep between his legs. They love to play with his ears, and he is very protective over them.
We can't wait to see his first daughter with Baci showing soon!
​
The puppies he sired with Dream were so spectacular that I decided to buy a sister of Dream's from the same parents to join my breeding program.
​
We are very proud to announce that Am & Canadian CH Asa's Willy Wonka Glow Factory completed his American Championship.
Although he started to show last January, he was shown only a few times by Allison Hardy and completed his last two points professionally shown by Rebecca Arch.
Although, I never met her personally I thank and appreciate the way she presented this special boy. Willy Wonka is not only beautiful, he has perfect health testing. He produces lovely puppies, all keepers! His children will start showing soon. His wonderful hair was cut down now, and he is being trained in agility and obedience. He is a wonderful companion to have around, and the most tender personality towards any puppy.
I love him!