High Quality Miniature Poodles in all colours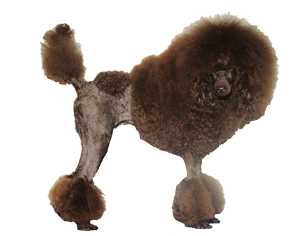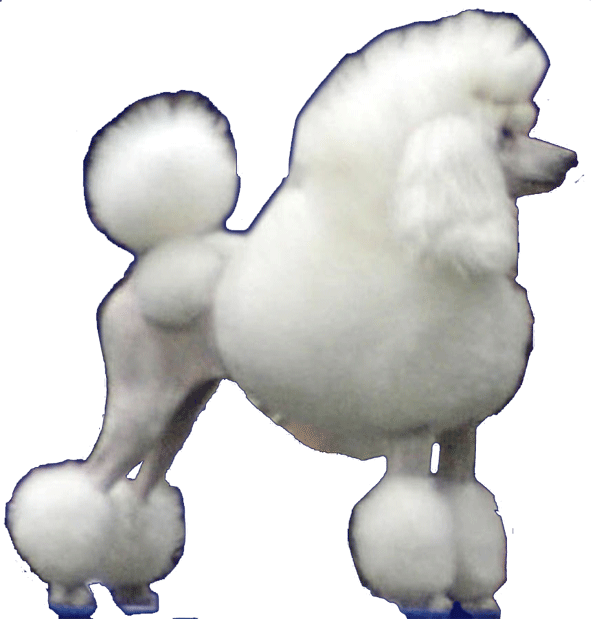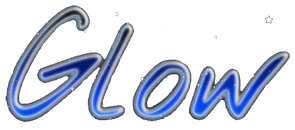 Caniches Miniatures Haute Qualité de toutes les couleurs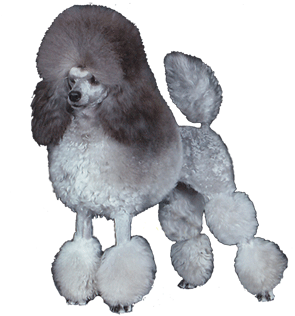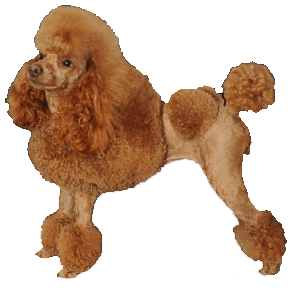 ORDER NOW / COMMANDEZ MAINTEANT
Guarantee
All puppies from GLOW Miniature Poodles come with a current health certificate, record of shots from a licensed veterinarian, micro-chip identification or Tatoo (on request), four generation pedigree and a written guarantee of replacement for genetically inherited health conditions.
Our high ethical standards require all puppies being placed into pet homes will be spayed or neutered. For that reason we will hold on to the registration papers until the operation is done. I do not recommend to rush the operation, I think the dog should grow and develop his natural hormonal levels before spading or neutering.
Our commitment to the health and well being of our poodles doesn't end when you take your new friend home. We are available by phone or email if you need help with growing pains or adjustments. Your questions are always welcome so never feel shy about picking up the phone to call.
We want you to be confident that should your circumstances change and you can't keep your poodle, we will help you re-home him or her.
Application
If you would like to own and care for one GLOW Miniature Poodles, you must sent us an e-mail explaining why you like poodles, what color and sex would you like to have and what home environment will you offer to our dog. We will consider you, and inform you of our next available puppies when you are on our list of prospective owners.
Garantie
Quand vous apportez votre caniche GLOW chez vous, il aura un certificat de bonne santé, et certificats de vaccins avec la date d'un vétérinaire agréé, l'identification des micro-puce ou tatouage (sur demande), pedigree des parents pour quatre générations et une garantie écrite de remplacement pour les maladies héréditaires auxquels nos chiens sont testés.
Nos normes éthiques élevées exigent que tous les chiots étant placés dans les maisons pour animaux de compagnie seront castrés ou stérilisés. Pour cette raison, nous allons conserver les papiers d'enregistrement de CCC jusqu'à ce que l'opération est effectuée. Je ne recommande pas de se précipiter l'opération, je pense que le chien doit grandir et développer ses niveaux hormonaux naturels avant de bêcher ou avant la stérilisation.
Après que vous prenez votre nouvel ami à la maison, nous sommes toujours disponibles par téléphone ou par courriel si vous avez besoin d'aide avec des douleurs ou des ajustements de croissance. Vos questions sont toujours les bienvenus…
Nous voulons que vous soyez sûr que si vos circonstances doivent changer et vous ne pouvez pas garder votre caniche, nous allons vous aider à trouver une nouvelle famille pour lui ou elle.
How are they raised?
The puppies are born in my office and stay on a private room for 5 weeks, that way the mother is relaxed and happy.
When silvers are born, they are black with light color nails and white hair under the paws. Silver beige are born Brown and in time they change to a lovely Champagne color.
In Europe and now almost worldwide, docking tails is banned, it is a bylaw not to dock poodles. Now Canada is accepting show dogs with natural tails. . I don't like cruelty to animals and I will not dock tail in the future, unless there is a special request (on reservation previous to day 4) from clients.
At 2 weeks old they open their eyes, and ears... The may start walking wobbly at 3-4 weeks old, and I start showing them to go to the pee-pee pad.
I stimulate the puppies from an early age... when I start weaning the puppies, I make a play pen with mobile toys, tunnels, Hula hoops to teach them to jump, and my new toy, a home- made a teeter totter made with a cylinder and a plank of wood.
At 5 weeks old, they are transferred to our family room where they are socialized with the other dogs and humans. There, they are exposed to loud noises, like vacuum cleaner, sound system and movement.
This is the weaning period, the mother stops giving them milk and they are introduced to solids. I like to start them on a Mother and Baby mousse from Royal Canine, natural yogurt (to give them good bacteria in their intestines) some probiotics, cottage cheese and mother / puppy kibble. If the new owners decide to change food, I recommend to do it gradually, because it is better for the puppies digestion.
Fall, spring or summer, when the weather is nice we like to take outside to their playground and enjoy the sun and fresh air. They enjoy hiding in the tunnels and playing in the back yard on their own little corral over the grass.
I provide the future owners with weekly updates by e-mail of the puppies' progress, weight, pictures, and that way build a puppy diary provided later on a CD, with the pictures organized by week, to record their growth.
I always welcome the future family to come visit their new pet and bond with them early.
Your poodle will be part of your family for a long time to come and no matter the color; the most important is that he or she should have the right personality to fit with your life-style... Our puppies are temperament tested at 6-7 weeks old, so that we can help you choose the right companion or show dog.
I can crate train the puppies during the last week so when they go home no-body will have any sleepless nights.
The puppies are ready to join your family after 8-10 weeks and you can be confident that he or she has had the best start in life.
In the puppy pack:
They are micro chipped or tattooed and trazable to the owners name,
They will have a health report certified by a vet, de-wormed and vaccinated.
They go with a full package of food, bed, toys, a CD with tips and papers of registration by CKC.
Also I give the puppy a free grooming certificate with instructions of maintenance, just to check on the puppy's progress and adjustment.
You are welcome to call me or contact me by e-mail and arrange for a visit to meet me and my dogs.
Application
Si vous aimeriez posséder et prendre soins d'un caniche miniature GLOW, vous devez nous envoyer un e-mail expliquant pourquoi vous aimez les caniches, quelle couleur et quel sexe aimeriez-vous avoir et quel environnement vous avez chez vous pour notre chien..
Nous examinerons votre application, et nous vous informerons de nos prochaines chiots disponibles lorsque vous êtes sur notre liste de futurs propriétaires.
Comment sont-ils élevés?
Les chiots sont nés dans une chambre privée et demeurent là pour 5 semaines, de cette façon la mère est détendue et heureuse.
Lorsque les chiots argentés sont nés, ils sont noirs avec des clous de couleur blanche et les cheveux blancs sous les pattes. Paraillement, les chiots beiges argent naissent brun et avec le temps ils changent pour une belle couleur champagne.
En Europe et presque dans le monde entier, il y a un règlement qui interdit la coupe des queues et ergots dans les caniches. Maintenant Canada accepte les chiens d'exposition avec des queues naturelles. Je n'aime pas la cruauté envers les animaux et je ne pas coupe les queues et ergots à moins que le chiot est réservé avant le 4 ième jour et seulement à la demande des clients.
À l'âge de deux semaines ils ouvrent les yeux et les oreilles ... Ils peuvent commencer à marcher un peu instable à l'âge de 3-4 semaines et je commence à les montrer comment aller sur leur couche de pipi.
Je stimule les chiots à un âge précoce ... Quand je commence le sevrage des chiots, je fais un parc avec des jouets mobiles, tunnels, et mon nouveau jouet une balançoire bascule fait avec un cylindre et une planche de bois.
À l'âge de cinq semaines, ils sont transférés dans notre salon familial où ils sont socialisés avec les autres chiens et les humains. Là, ils sont exposés à des bruits forts, comme l'aspirateur, le système de son et le mouvement quotidien.
C'est la période de sevrage, la mère arrête de leur donner du lait et ils sont introduits aux solides. Je aime commencer avec la mousse Programme Naissance de Royal Canin, du yogourt naturel, fromage cottage (pour leur donner de bonnes bactéries sur leurs intestins), certains pro-biotiques et mère/chiot croquette. Si le nouveau propriétaire décide de changer la nourriture je recommande le changement graduel, il est préférable pour la digestion des chiots.
Dans l'automne, printemps ou en été, lorsque le temps est agréable, ils peuvent aller à l'extérieur de leur aire de jeux et profiter du soleil et de l'air frais. Ils aiment se cacher dans les tunnels et de jouer dans leur propre petit corral sur l'herbe.
Je fournis les futurs propriétaires des mises à jour par e-mail de l'état d'avancement des chiots, poids, photos et petites histoires. De cette manière, je sauve dans un CD les mémoires des chiots en un document et des photos organisées par semaine pour se souvenir de leur croissance.
La future famille est toujours bienvenu de visiter avec leur nouvel animal de compagnie pour faire un meilleur lien.
Votre caniche fera partie de votre famille pour une longue période à venir et peu importe leur couleur, le plus important, est qu'il ou elle devrait avoir la personnalité pour se adapter à votre style de vie ... Nos chiots sont testés pour tempérament à 6-7 semaines, de cette façon nous pouvons vous aider à choisir votre chien de compagnie.
J'entraîne les chiots à dormir dans une cage pendant la dernière semaine, alors quand ils rentrent à la maison personne aura des nuits blanches.
Les chiots sont prêts à rejoindre votre famille après 8-10 semaines et vous pouvez être absoluement certains qu'il ou elle a eu le meilleur départ dans la vie.
Le chiot apportera avec lui:
Il est inclus déparasitage, le premier vaccin et une visite d'évaluation de santé par un vétérinaire agréé.
Un CD avec les documents des parents, les photos et mémoires de la portée et information général sur les caniches et l'entrainement de chiens.
Un sac de nourriture, lit, jouets, des conseils de référence, et des documents d'enregistrement dans CCC.
Juste pour vérifier sur les progrès et l'ajustement du chiot, je donne le chiot un toilettage gratuit et j'enseigne au propriétaire l'entretien d'un caniche.
Vous êtes invités à m'appeler ou me contacter par e-mail pour organiser une visite avec moi et mes chiens.
Puppy NEWS
Fall 2019 4 male silvers were born
One beautiful silver male may be available to a good Show Home
AM Ch. Snowbound Wiggins produced with Ch. Glow Bright Selena four lovely silver puppies males that will go home for the new year. Next spring after Ch. Glow Titania the Queen Fairy is completed her health tested Wiggins will be bred to Titania.
​
I'm calling him GLOW Sparkling Soul to honor his grandmother, my lovely Ch. Glow Sparkling Tinsel Bell, that was lost in Ile Bizard a few years ago.
Sparkly is PRCD clear by parentage. Parents are fully health tested and passing.
Available to serious showhome,, that will show him he may be a good dog for Therapy work and agility according to his aptitude testing.
He is a very loving affectionate puppy.
Sparkly at 7 weeks old
Spring or Summer 2020
Silver Puppies
Am Ch. Snowbound Wiggins will be bred to Ch. Glow Titania the Queen Fairy
Puppies from Go Diva x Khrome
to be born February 2020
Glow Lady Go Diva became of age and is fully health tested and Certified by OFA. She was bred on to Glow Athos Khrome who also had been health tested and carries brown.
​
Both parents are PRCD "A", Cerf Normal, Hips and patella's are Good by OFA, DM clear.
​
We are hoping to get some silver beiges and caffe au lait puppies.
​
The diversity and health of thispuppies will be great! I'm keeping a female for my breeding line :-)
Smaller WHITE PUPPIES will be available 2020
Russian /Canadian Ch. Style Now Flash of Joy will be bred to Ch. Glow Ella De Neige October 2019
Ch. Glow Heavenly Joy
The white females I have available are from my GCHs. Neige and Alfie.
​
That is why I got new blood from Europe, my Russian and Canadian Ch. Style Now Flash of Joy bringing great diversity to my line. Flash has been tested Excellent on hips and has good patella's. DM clear, CERF normal.
​
He is from Dwarf lines and will produce smaller puppies of around 13" at the withers and 10 pounds.
Ch. Ella de Neige belongs to Marie-Andreé Marchand, she will be bred, to Canadian and Russian Ch. Style Now Flash of Joy on her next heat, perhaps in October with puppies to be born December 2019.
​
Glow Jasmin Pride of Pura Lana, will also come of age in December and will be bred to Flash when her health testing will be completed in 2020.
​
I'm still waiting for my silver Ch. Glow Heavenly Joy to come in heat. I may give it a try with Flash because I find she is Dwarf size and I don't want her o suffer a bad delivery. They may produce blues, silver or black.
​
Glow Merci, was co-owned with Birgit Johnston, she was bred to Am. GCH Logos Raise a Glass aka Aiden ,puppies were born October 19. 2019. I went to pick her up at 7 weeks old and she is now playing with the silver puppies. I'm hoping she will follow he steps of her grandmother. She looks like a good show prospect.
Glow Jasmin Pride de Pura Lana
Cuttingedge Alelí Glow
Next Litter of Reds and Black will be in March 2020
from Midas x Poupee
Ch. Glow Poupee de Soie is now fully health tested.
PRCD & DM= clear, Hips and Patella's= Good.
CERF= perfect
She is soon coming in heat and will be bred to Midas.
We already got some reservations.
Next Litter of Reds and Black will be in March 2020
from Magnum (sire of Poupée) x Ch. LeeAnn's Rayon de Soleil
Next Litter of Reds will be in May 2020
from Multi-Ch Midas x Glow Luzia Desire for Fire
​
Next Litter of Browns and Black will be in March 2020
from Glow Lou Teh Zulu Warrior x Ch. Gulfbreeze Glow Oprah the Showgirl
Gulfbreeze Glow Oprah the Show Girl will be bred this time to Glow Louis The Zulu Warrior. He is the son of Ch. Mivida Sweet Surrender aka Baci and Am. Ch. Christian Dior. Both parents are health tested PRCD clear, CERF normal, Hips and patella's.
They should be bred around May with puppies 9 weeks later. I will keep the pick female to breed later to Willy Wonka.
I'm in the process of acquiring another brown male stud dwarf size to continue production of Champions.